HLS.Today –  Israel and US tech leaders take part in bilateral Israel-US Operation Technology Working Group ILUS. Head of the DDR&D in the IMoD, BG (ret) Dr. Daniel Gold, and Under Secretary of Defense for R&E, Ms. Heidi Shyu, co-chaired the Israel-US Operation Technology Working Group. Senior Israeli and US technological leaders participated from the DDR&D, Israeli defense industries, IDF, DoD, and US Armed Forces.
The working groups and technological leaders took part in broad, in-depth cooperation throughout the week in the fields of innovative technology, defense R&D, and capacity building. The participants visited various universities, research institutes, defense industries, and startups throughout the week, established a shared dual-technologies group, decided upon the initial principles for future joint projects in AI, robotics, and more.
The burgeoning bilateral cooperation constitutes an important factor in enhancing the countries' security and technological superiority.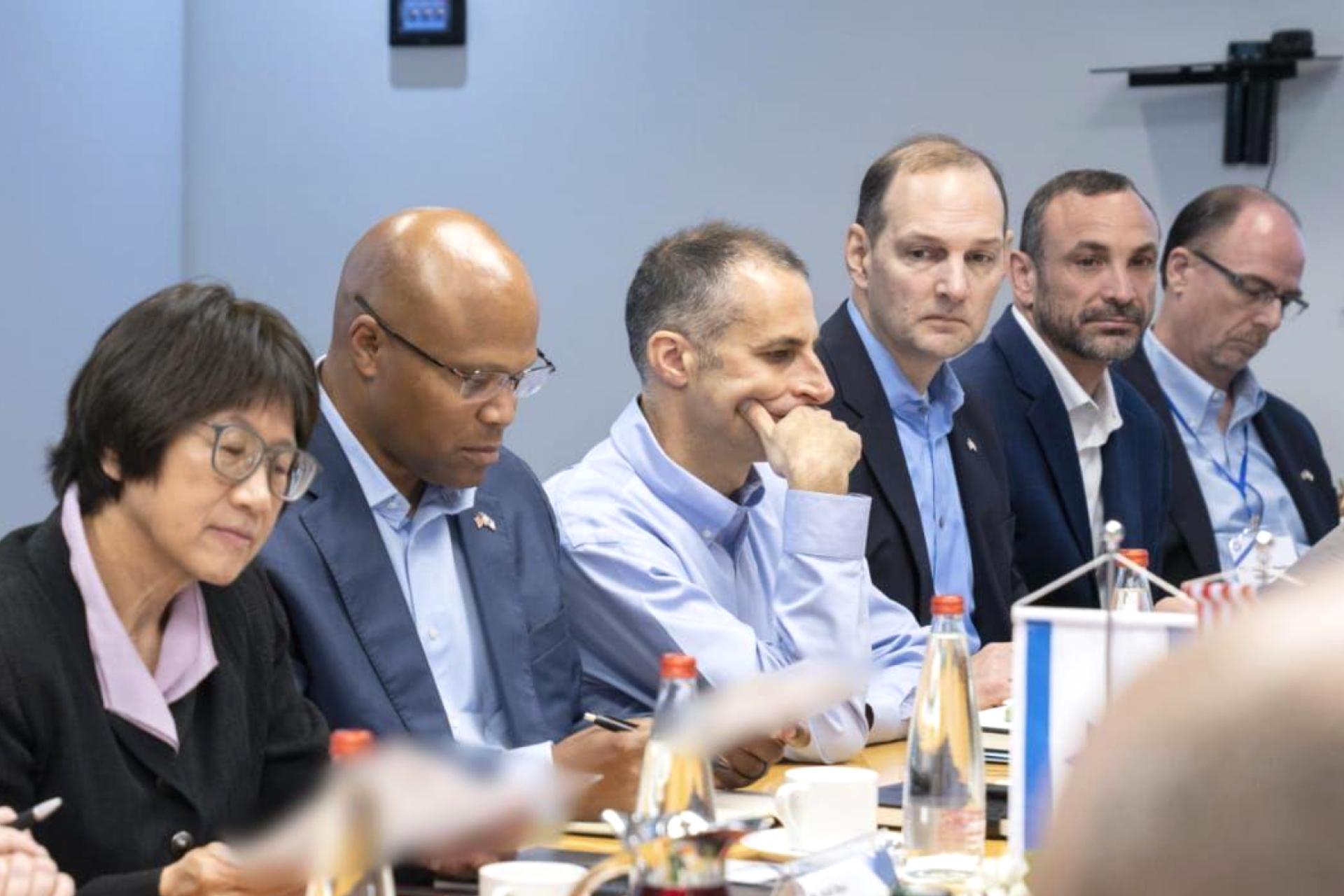 On November 1st of last year the Department of Defense established the U.S.-Israel Operations Technology Working Group (OTWG) to strengthen defense, science, and tech cooperation between the department and Israel's Ministry of Defense to address mission challenges. The creation of the OTWG was authorized by the National Defense Authorization Act (NDAA) for the Fiscal Year 2021. The law called for evaluating and sharing "options to develop and acquire intelligence-informed military requirements that directly support warfighting capabilities of both the Department of Defense and the Ministry of Defense of Israel." The OTWG was then expected to establish "plans to research, develop, procure, and field weapon systems and military capabilities as quickly and economically as possible to meet common capability requirements."
A delegation of senior Pentagon officials spent yesterday and part of today in Israel discussing the latest breakthroughs in defense technology and US strategy vis-a-vis Iran before heading to Bahrain and the United Arab Emirates.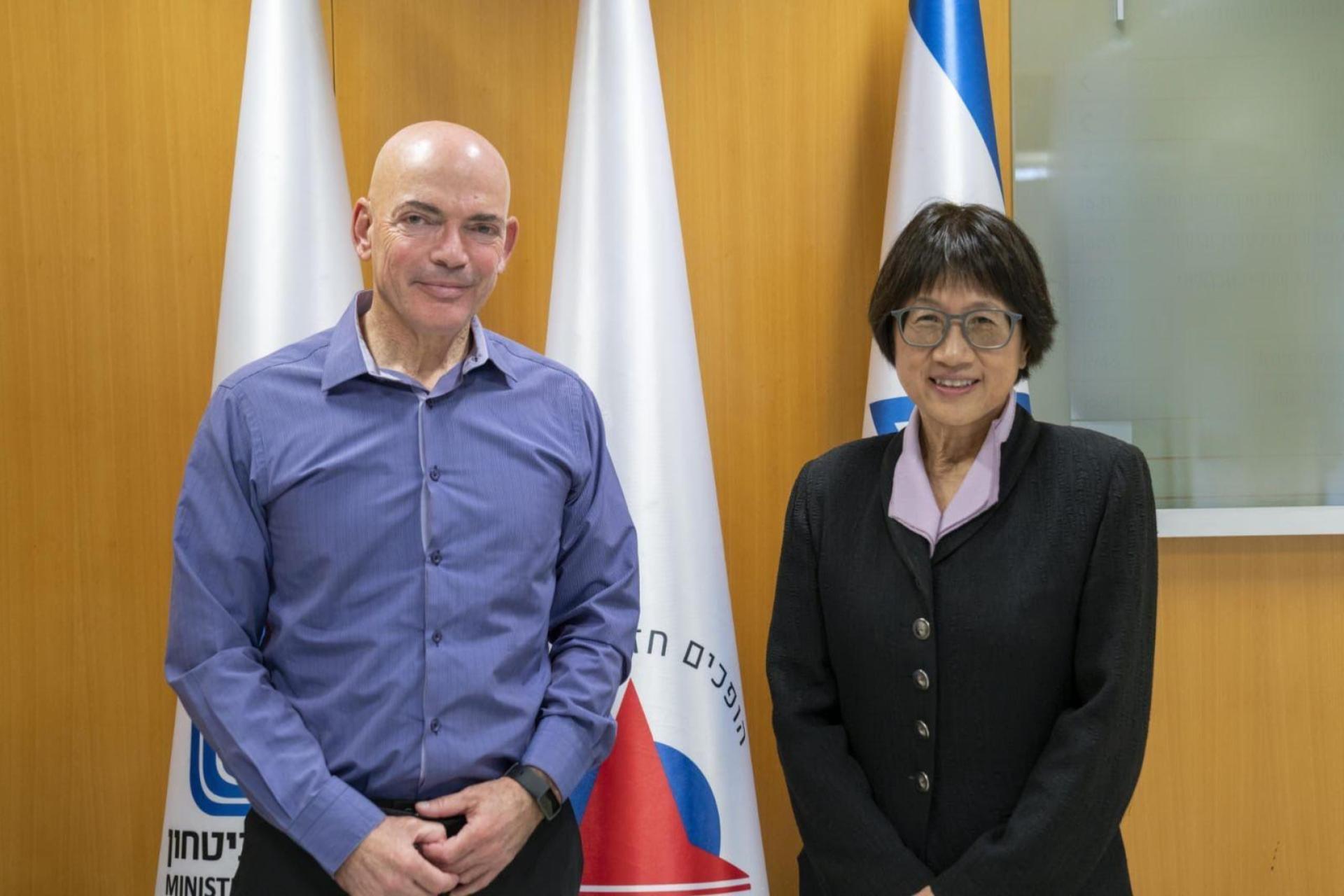 This past week meetings led on the US side by Undersecretary of Defense for Research and Engineering Heidi Shyu and Under Secretary of Defense for Policy Colin Kahl, marked the second round thus far of the US-Israeli Operations Technology Working Group (OTWG), established last November with bipartisan support from Congress.
"We learn from Israel as much as they learn from us. It's a mutually beneficial relationship," a senior US defense official told reporters last week at the Pentagon ahead of the visit.
Kahl's delegation is poised to carry word of further opportunities to work alongside the Israeli and US militaries during meetings with Emirati officials led by Lt. Gen. Eissa Mazroeui early next week.
"Israel's investments in emerging technology, AI, disruptive technology, different kinds of weapons — and how they're thinking about applying technology to future war-fighting capabilities — is absolutely cutting edge," the US defense official explained.
"Israel coming into CENTCOM gives our other partners in the Middle East opportunities outside of the spotlight to work with and test the waters of deepening coordination with Israel," the defense official said last week.
"Many of our partners in the region see that the Israelis are actively countering Iranian threats on a daily basis. They want to explore expanding cooperation with Israel," the official added.
Kahl and Pentagon Middle East policy chief Dana Stroul discussed the full range of US defense ties with Israel with Defense Ministry Director General Ayal Eshel. Kahl and Defense Secretary Lloyd Austin both spoke with outgoing Israeli Defense Minister Benny Gantz today to cap the meetings.
HLS.Today English_Documents_JOINT US-ISRAEL STATEMENT ON TECHNOLOGY COOPERATION

HLS.Today Source: Israeli Ministry of Defense